Merchandise
For some reason, we care absolutely nothing about making money and have decided that there is no way we are ever come close to breaking even financially. Because of this, we are selling everything to you at the cheapest possible price. For example, some of the T-shirts cost us $6.88 to make, so we are selling them to you at $7.00.

To pay, simply send check or money order to (make checks payable to Jeremy Touzel):



Jeremy Hansuvadha
410 Jeanette Lane
Santa Ana CA 92705

Please add $3 for shipping, and make sure you write your address somewhere. Otherwise, we will keep the money and use it to buy crack...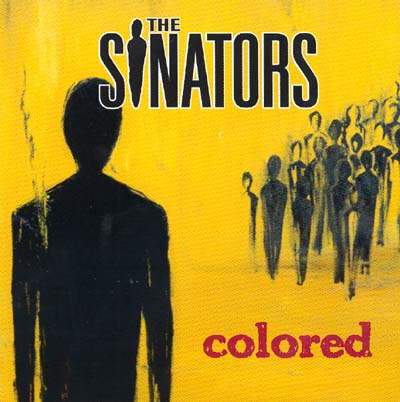 Colored ($6.00)
After years of work, The Sinators have finally released their first full-length CD, Colored. Featuring songs that span the genres of punk, pop, metal, ska, and rock, Colored compiles all The Sinators strengths onto one disc. Do yourself a favor and check it out.

Songs on Colored:

Out of Touch
The Child
Colored**
Unresolved
Perfect
Point of View
Jim
Hung Jury
TRL
Generic**
US
The Strangers
The Tempest
The Void
Nevermore
**Swedish Radio Remix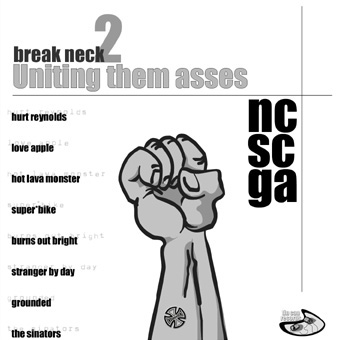 Breakneck Punk Rock 2: Uniting Them Asses ($4.00)
There are 17 songs on this bad boy featuring bands from NC, SC, and GA. The Sinators have two songs on this one: the super-popular, Colored, as well as the super-cheesy, Generic. This is the only place to find the Japanese Radio Remix Version of these two songs. Includes songs by Hurt Reynolds, Love Apple, burns.out.bright, Grounded, Stranger By Day, super*bike, and Hot Lava Monster. We have over 100 of them, but they're going fast (notice the capitalist marketing gimmick intended to entice you to BUY NOW!).

Songs by The Sinators:

Colored
Generic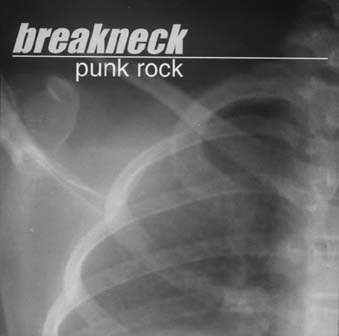 Breakneck Punk Rock ($5.00)
This comp explodes with 17 songs from Columbia bands like Hurt Reynolds, 6/10 Split, burns.out.bright, Hot Lava Monster, and of course... The Sinators. The four songs of ours on the comp were recorded before we decided to let Joshy in the band. This is a very strong comp--almost every song kicks ass. If you haven't heard "Thomas" by burns.out.bright, then you are definitely missing out. There are less than 20 copies of this remaining, so it is something of a collectors item (yet another marketing gimmick designed to get you to give us money).

Songs by The Sinators:

The Child
Nevermore
Hung Jury
Point of View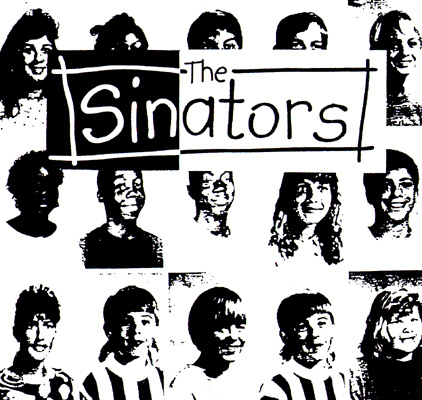 The Sinators (self-titled CD) (SOLD OUT)
This is the first CD The Sinators ever recorded. There was an extremely small press run and very few copies are in existence. One of these CD's set an eBay record by selling for three-quarters of a million dollars. If you own one of these, consider yourself very lucky. Notice the yearbook pictures on the cover from Beck Middle School's 1990 yearbook. Wow... nice hair Jennifer. Also, notice Sleepy Dog in the bottom right corner.


Evil Senator T-Shirt ($8.00)
All shirts are black
Sizes Available:
Youth Medium
Small
Medium
Large
X-Large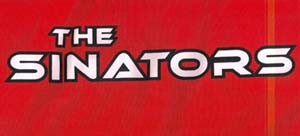 T-Shirt #2 ($7.00)
The Thoughtcrime Music logo is on the back of these bad boys.
Colors Available:
Navy
Bright Green
Orange
Hot Pink
Sizes Available:
Youth Medium
Small
Medium
Large
X-Large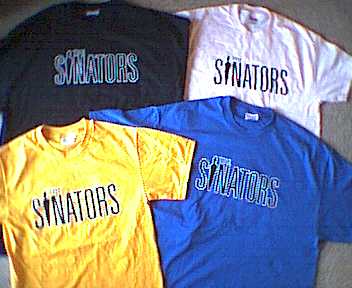 T-Shirt #1 ($7.00)
Colors Available:
Colors Available:
Black
Blue
Gold
Baby Pink
Sizes Available:
Small
Medium
Large
X-Large

Stickers (Free with purchase)
We have a bunch of these. If you buy anything, we'll throw a bunch up in 'ere.



Stickers (SOLD OUT)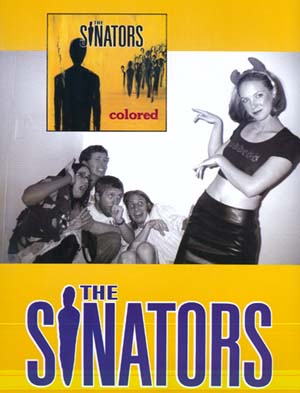 Posters (Free with purchase)
We have plenty of these 11" x 17" bad boys. If you buy anything, we'll include one in your purchase.