The Sinators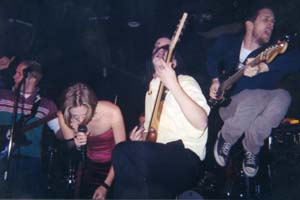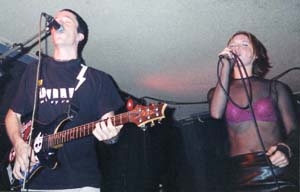 Updated 15.march.2011
After a contract dispute with Apple that--at times--got as ugly as James' mustache, we have finally reached an agreement to sell our music on iTunes. Buy or sample a song or ten by going to our iTunes page. Zero percent of the money earned will go to support James' beer habit.
Here's what The Sinators have been up to recently:
Somehow, James Touzel has avoided prison since The Sinators last show. He lives in San Francisco, playing in multiple musical groups, including world-famous bluegrass band, The Earl Brothers. He is now a surprisingly good singer and is releasing a solo album later this year. You can read more about James' musical exploits at his website, www.jamestouzel.com.

Joshy Sunshine moved out to a trailer outside of a city that's outside of Seattle in an attempt to re-enact his own Squidbillies lifestyle. He is doing some awesome, crazy, weird music with his band, Xanther. Check out the Xanther MySpace page.

If anybody has seen Joanna Malcolm, let us know. Last we heard, she was off in Ashville, NC in the band, Orange Krush.

Ronnie Cleland moved to New Orleans, dodged a hurricane and then moved out to LA. He went to visual effects school and is now working on a visual effects program that won't make Tom Cruise look so short in movies.

Jeremy Touzel moved to Seattle, found a partner, got married (and is now Jeremy Hansuvadha). They moved to Long Beach, CA and had a baby. Jeremy teaches at the Orange County High School of the Arts. He continues writing music and still loves waking up every morning to teach math (that students enjoy). He and James recently recorded one of his new compositions (with Jeremy on ukelele and James on stand-up bass), which you can buy on iTunes. He hopes to transition to songwriting with the hopes that someone who can sing better than him will find them and record them.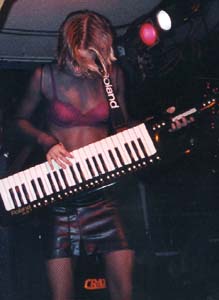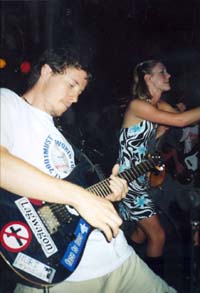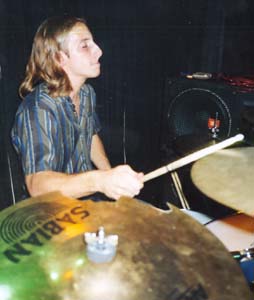 Click here for more about The Sinators or go to http://www.myspace.com/sinators for more.